At Westbay Solutions, our goal has always been to become the obvious choice for professionals. This requires a wide range of products and the right prices, but above all expertise, pride, and an attitude that nothing is impossible.
HISTORY

Westbay Solutions AB (Westbay) was formed in 2006 in Västervik, Sweden. Our business started out with offering customized car trailers to B2B and professional customers. Since the start, the company has challenged a very traditional industry, providing turn-key and highly customized solutions as opposed to just supplying standardized products. Early on, Westbay gained a reputation for solving problems and meeting difficult demand specifications. As such, the first order from the Swedish armed forces came in 2007 for a large series of cargo trailers. Since then we have developed many different, advanced transportation solution for both private as well as defense and government organizations. 

Business areas

Today, our company consists of two different business areas, where our international sales within the Defense & Government sector is the largest. You can read more about our other business area, B2B and professional sales in Sweden, by visiting our website www.westbay.se  

Both business areas share the same product areas, which are Trailers, Vehicles and Load Carriers. On this page, you will find a selection of various business cases where we present some of our capabilities and experience for these product categories. 

WHY US?

We hope that we get to present ourselves in detail, but in the interim, here are a few reasons to consider Westbay as your next parter:

Agile development. Our inhouse engineers can quickly modify our modular product platforms to fit your needs. We are quick to create the right solution and meet your demand specification. In most projects we supply our customers with a first article for inspection and approval within 8-12 weeks.   

Cost-effective. Our modular platforms and proven product portfolio is more than time-to-market. It also means that we will provide your solution at very competitive terms. 

Great at scaling. Our trailer chassis factory has a capacity of more than 25,000 trailers per year and we have a strong supply chain set-up that enables us to ramp up manufacturing and assembly according to your needs. 

Reliability. We are not a just a manufacturer or assembly partner. Westbay is a complete solution provider. Our range of expertise lies in all aspects, from project startup to life cycle management and maintenance programs. We are very proud of our track record, with proven solutions and a strong reputation in the industry. You can be assured that that we are fully committed to being your reliable partner. 
Västervik, Sweden
Production facilities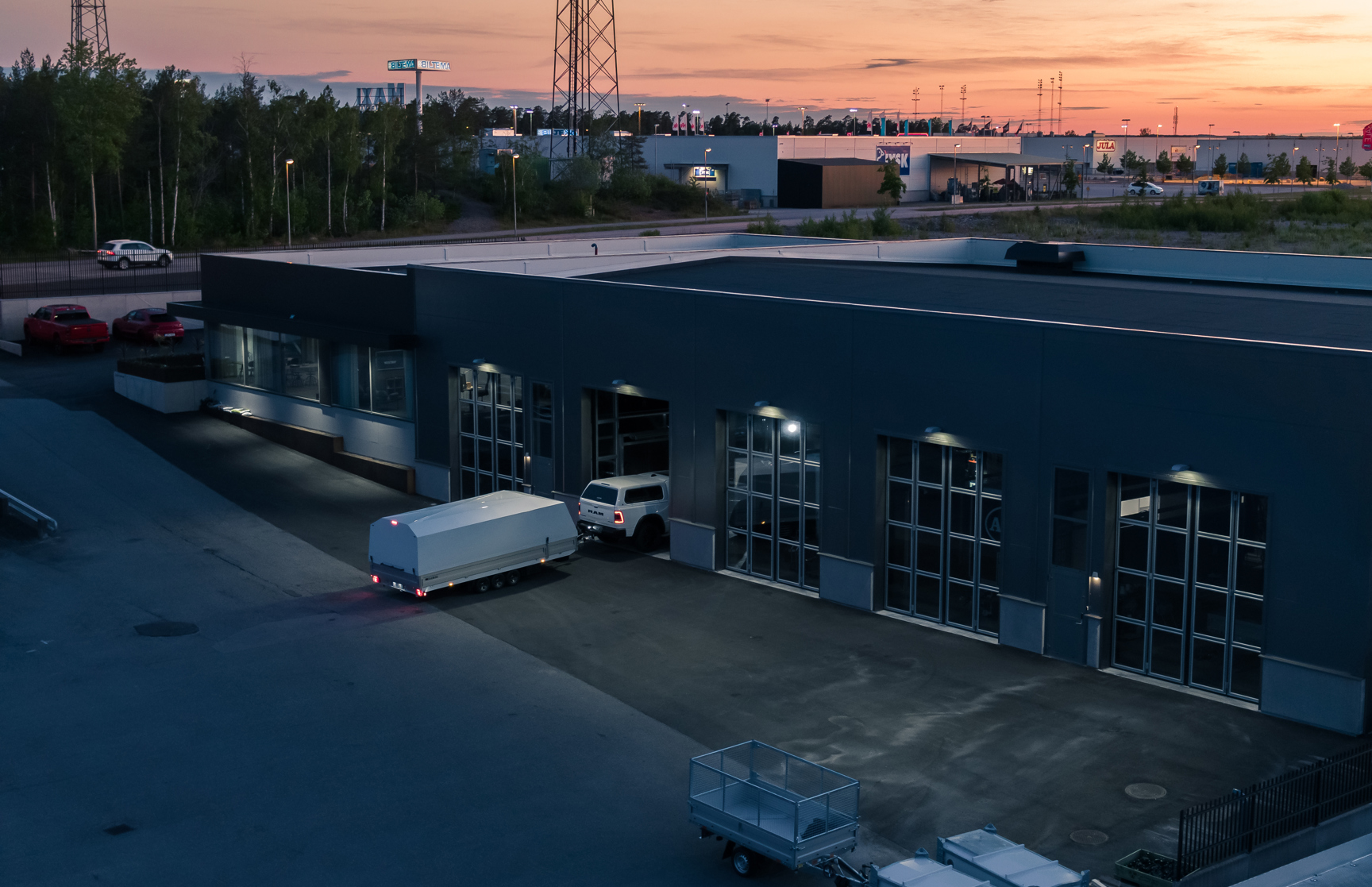 Our production and assembly plant is 3500 sqm and based on a 30,000 sqm plot. 
Request to get contacted
By registering, you agree to the Terms of Use and acknowledge that you have read our Privacy Policy.